Audiobook Review Tour: Leaning Into the Look by Lane Hayes (Leaning Into Stories, #6) (Review, Excerpt + Giveaway)
Title: Leaning Into the Look
Series: Leaning Into Stories, #6
Author: Lane Hayes
Narrator: Nick J. Russo
Publisher: Lane Hayes
Original Release Date: March 23, 2018
Heat Level: 4 - Lots of Sex
Pairing: Male/Male
Length: 8 hours and 20 minutes
Genre: Romance, friends to lovers, San Francisco, humor, businessmen
Synopsis
Grant Kostas made a career based on his looks before joining his family's real estate firm. He may not love his job but he's better at sales than he thought. And when he's poised to bring in the biggest account of the company's history, even his father is impressed. Unfortunately, the extra attention highlights Grant's personal life. His parents accept that he's gay. They just wish he'd meet a nice Greek man.
Miles Harrison is a fabulous red head going through a rough patch. Between getting dumped by his long-term boyfriend and finding a new place to live in the city, he's nearing his wits end. He's not sure why he thought rooming with his boss's friend was a good idea. Miles has had a crush on Grant for years. However, he knows attractive people aren't always pretty on the inside. As the two men grapple with external problems, they form an unexpected bond of friendship and trust that feels like the real thing. The only way to know for certain is to let go of fear and lean into the look.
Listen to an audio excerpt & purchase at Audible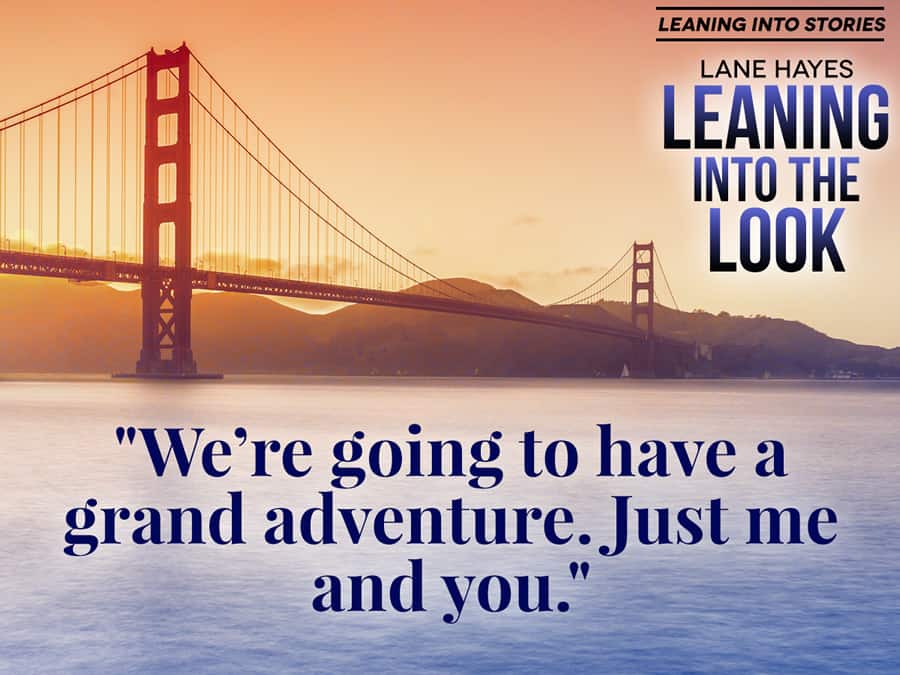 Excerpt
I stopped short when we reached the other side of the street and then backed him against the brick façade of a bank building and pressed my lips over his. It was a bold move and not one I'd ever tried on any man in public before. But I couldn't help myself. It felt oddly freeing to share one of the bleaker parts of my past with him. I wanted to thank him somehow but that seemed awkward so I kissed him instead. I held his head and glided my tongue alongside his, loving the moment when he flung his arms over my shoulders and responded with fervor. When we broke for air, I rested my forehead on his and grinned.
"Your ass is pretty spectacular too, Mi."
He chuckled good-naturedly. "Thanks."
"No really. I think I'm love with it." I lowered my hands down his back and squeezed his cheeks as I molded his pelvis to mine.
"That's kind of romantic. But if you're thinking about falling in love with me too…don't."
I backed up slightly to get a better look at him. "Okay. I won't."
"Pinky promise." He held up his right hand and wiggled his fingers.
"What makes you think you're so irresistible?" I asked, wrapping my pinky finger around his.
"I'm not and you'll figure it out sooner or later. But I like you and I want you and…"
"And what you're really saying is you don't want to fall for me." I kept my tone light, hoping a jocular vibe would steer us from turning this into an uncomfortable conversation.
"No. Listen. Don't make this into a big deal. It's not. We're going to have a grand adventure. Just me and you. We'll do incredible things and have amazing conversations and lots of sex. And when it's time to say good-bye, we won't ruin it by pretending we were ever in love. What do you say?"
Nothing. I had nothing to say. All I could think was maybe he really was crazy because who said shit like that?
But when I looked past the lighthearted swagger I saw the cracks in his armor. He was scared and battered and raw on the inside. Kind of like me. And somehow I had a feeling it wasn't an ex-lover that made him so cautious. I only knew he was right. We were a couple of oddballs who unexpectedly found ourselves inhabiting the same circle. Temporarily.
But love? I should have walked away. Or at the very least, laughed at his wild leap. Instead I cocked my head and squinted. "What kind of adventures?"
Miles grinned. A slow-moving, gorgeous upturn of the lips that morphed into something celestial. He literally took my breath away. I hoped the dizziness faded before I gave him a reason to think it was a good thing he'd issued a warning about getting too attached.
"All kinds! We'll turn this town upside down being one hundred percent ridiculous."
"Okay…" I gave a half laugh and pushed a stray lock of hair behind his ear. "What do you have in mind? Dancing, parties—"
"No. More like Trivial Pursuit marathons, Netflix binge-watching fests in our Pjs, the compare and contrast game and—"
"Don't worry. We'll have fun. You'll see," he assured me earnestly as he laced our fingers together and pulled me away from the wall.
I glanced down at our joined hands and briefly thought about joking that he should be careful about giving me mixed signals. But I knew my limits. My comedic timing was crappy and the last thing I wanted was to push him away. I might not love Miles but I liked him. A lot. And holding his hand while we wandered through town under a sea of rainbow flags on a random Sunday felt special. The way new beginnings sometimes did.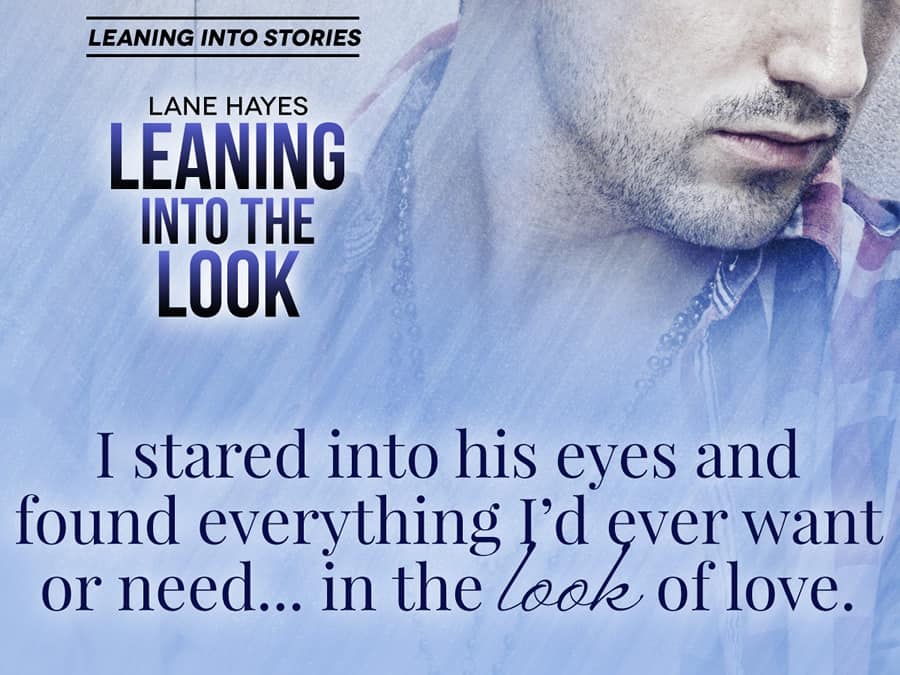 Overall: 4.5 Stars
Story: 4.5 Stars!
Narration: 4.5 Stars!
Leaning into the Look is book 6 in the Leaning Into Stories, I guess it could technically be read/listened to as a standalone, however, I wouldn't recommend it. The books follow the lives of a group of friends and there are a lot of recurring appearances, plus the series is amazing and trust me, you don't want to miss out on it.

Grant is stressed-out over a multi-million dollar deal his real estate company could land. His father is determined to be a part of it, even if Grant is supposedly the head of the San Francisco branch and while it took them some time, his parents now accept that he's gay but want him to date a Greek man. He's always been slightly intimidated by Miles, Eric's secretary, but once he starts to know him better, he quickly changes his mind about him.

Miles has been crushing on Grant for years, but he's not exactly in the best state of mind after ending a 7-year relationship. However, he can't say no when Grant offers him the chance to be roommates and even less when they become friends-with-benefits.

While they fit well together, the two of them are going through several things that might end up straining their blossoming relationship if they don't let go of their fear and learn to trust in each other.

I loved Miles, he was fabulous and fun, but at the same time, had a depth to him that I wasn't quite expecting. I only wish we'd seen a bit more of what makes him, well, him, which was difficult considering the book is written from Grant's POV. I really liked Grant, he was nice and self-deprecating and I adored seeing the progression of his relationship with Miles. It felt realistic and inevitable. Even with as different as they were, they were able to complement each other and offer the support the other sorely needed to work on their respective issues. Nevermind that they were uber hot together. *fans self* I was just a bit frustrated by their inability to talk clearly about their feelings, but all's well that ends well, so there's that.

While I adore Nick J. Russo and his narrations are usually golden, I had a bit of a problem with his Miles's voice, it was just not what I expected. However, even if took me some time to get used to Miles's voice, I loved Grant's and I loved listening to this fabulous story. Mr. Russo did a fantastic job giving that extra-special something that just elevated Lane Hayes's words, especially near the end when he had me sobbing my eyes out at 1am this morning. LOL

Be it on audio or e-book, you simply can't go wrong with Leaning Into the Look, which was another fabulous addition to the series, so just pick it up, you'll love it.
Meet the Author
Lane Hayes is grateful to finally be doing what she loves best. Writing full-time! It's no secret Lane loves a good romance novel. An avid reader from an early age, she has always been drawn to well-told love story with beautifully written characters. These days she prefers the leading roles to both be men. Lane discovered the M/M genre a few years ago and was instantly hooked. Her debut novel was a 2013 Rainbow Award finalist and subsequent books have received Honorable Mentions, and won first prize in the 2016 and 2017 Rainbow Awards. She loves red wine, chocolate and travel (in no particular order). Lane lives in Southern California with her amazing husband in a newly empty nest.
Meet the Narrator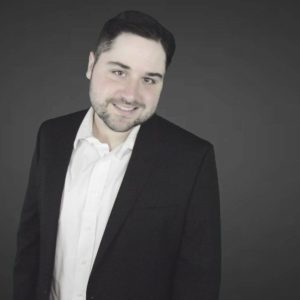 Nick is an award winning narrator with a fan following for his work in fiction, specifically in the romance genre. His performances in two of Amy Lane's books, Beneath the Stain and Christmas Kitsch, made him the recipient of Sinfully M/M Book Review's Narrator of the Year - 2015. When he's not in the booth, Nick enjoys spending time with his wife, Jessica, and kids, (aka their beagle Frank and cat Stella), drumming in his cover band, exploring rural back roads with his wife on his motorcycle, or being enthralled in a tabletop role playing game with his friends.
Giveaway
a Rafflecopter giveaway